Welcome to the Journey Wiki!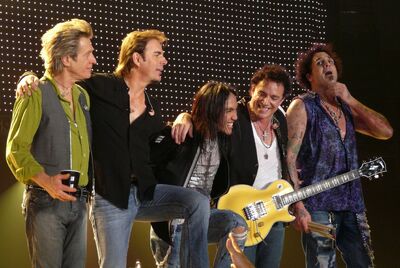 This wiki is dedicated to the American rock band Journey. It is meant to be a collaborative repository detailing the band's milestones and the amazing individuals who have played a part in making them one of the most successful, well known bands in history.
For information on Gregg Rolie and Neal Schon with Santana, see the Santana Wiki.
For information on Neal Schon with Hagar Schon Aaronson Shrieve, see the Hagar Schon Aaronson Shrieve Wiki.